For centuries, jewelers have coveted the timeless beauty of Moissanite. From its discovery in a meteor crater to its modern-day applications as an affordable and exquisite gemstone, Moissanite has become one of the most sought-after materials for jewelry makers worldwide. This article takes a look at the history and advancements of this remarkable gemstone, exploring how it has come to be known as 'The Jeweler's Best Kept Secret'. Discover how this unique mineral has evolved over time and explore why it is becoming increasingly popular with those seeking value for money in their jewelry purchases.
Learn about some of the innovative techniques used by todays leading jewelers to maximize the sparkle factor of these beautiful gems and find out what sets them apart from other precious stones like diamonds. Finally, take away valuable knowledge on how you can identify genuine Moissanite engagement rings from imitations so that you can enjoy wearing your own piece of 'The Jeweler's Best Kept Secret' with confidence!
Origins of Moissanite
The origins of moissanite, a mineral that has been used in jewelry for centuries, can be traced back to the late 1800s. French scientist Henri Moissan discovered microscopic particles of the gemstone while studying rock samples from an Arizona meteor crater. He believed these tiny particles were diamonds and was awarded the Nobel Prize in 1906 for his discovery.
After further research it was found that he had actually discovered silicon carbide or moissanite as it is now known. Since its initial discovery, moissanite has become increasingly popular among jewelers due to its strength and durability compared to other gemstones such as diamond and sapphire. Its unique refractive properties make it especially desirable for creating intricate designs on jewelry pieces with great precision and detail. Additionally, due to its affordability when compared to more expensive stones like diamonds, moissanite is now available at many major retailers around the world making it much more accessible than ever before!
Physical and Optical Properties of Moissanite
Moissanite is a gemstone with unique physical and optical properties that make it ideal for use in fine jewelry. Its hardness rating of 9.25 on the Mohs scale makes moissanite one of the toughest stones around, making it difficult to scratch or chip. Moissanites refractive index (RI), which measures how light interacts with the stone, is 2.65 – 2.69; this relatively high RI gives moissanite its famous fire and brilliance compared to other gemstones.
The dispersion of light, also known as ire, is 0.104 – 0.114; much higher than diamonds at .044–0.057, highlighting its dazzling rainbow-like flashes when exposed to bright lights or sunlight. The specific gravity (SG) of moissanite ranges from 3.22–3:26 g/cm³; this indicates that it's slightly heavier than diamond but lighter than sapphire or ruby making it comfortable for daily wear jewelry pieces like engagement rings and earrings without feeling too heavy on your finger or ears respectively!
Additionally, due to its SG range being within industry standard parameters such as 1-4g/cm³ , jewelers can easily identify genuine moissanites from imitations just by weighing them correctly using an accurate balance scale while verifying other relevant characteristics including clarity grade etc.. Lastly, the luster of natural moisssanites are nearly 78%, indicating their ability to reflect maximum light off their facets creating beautiful sparkle effect under many lighting conditions
Uses in Jewelry and Crafts
Moissanite has become increasingly popular as a material for jewelry and crafts. It is valued by jewelers, crafters, and artisans alike due to its unparalleled strength and sparkle. Moissanite is highly sought after because it can be cut into unique shapes with various facets that allow light to reflect off of it in the most beautiful ways. Its resilience also makes it ideal for crafting intricate pieces such as rings, earrings, bracelets, pendants, necklaces and many more items. For those who appreciate something special but not too flashy, moissanite provides an excellent option with its subtle elegance.
The versatility of moissanite means that you can find pieces suitable for any occasion – from everyday wear to formal gatherings or even engagement rings. No matter what type of craft or piece you are looking for – from simple designs to grand statement pieces – moissanite is sure to bring out the best in your design ideas without compromising on quality or durability. You will be able to create the perfect piece every time with this amazing gemstone!
Recent Advances in Moissanite Technology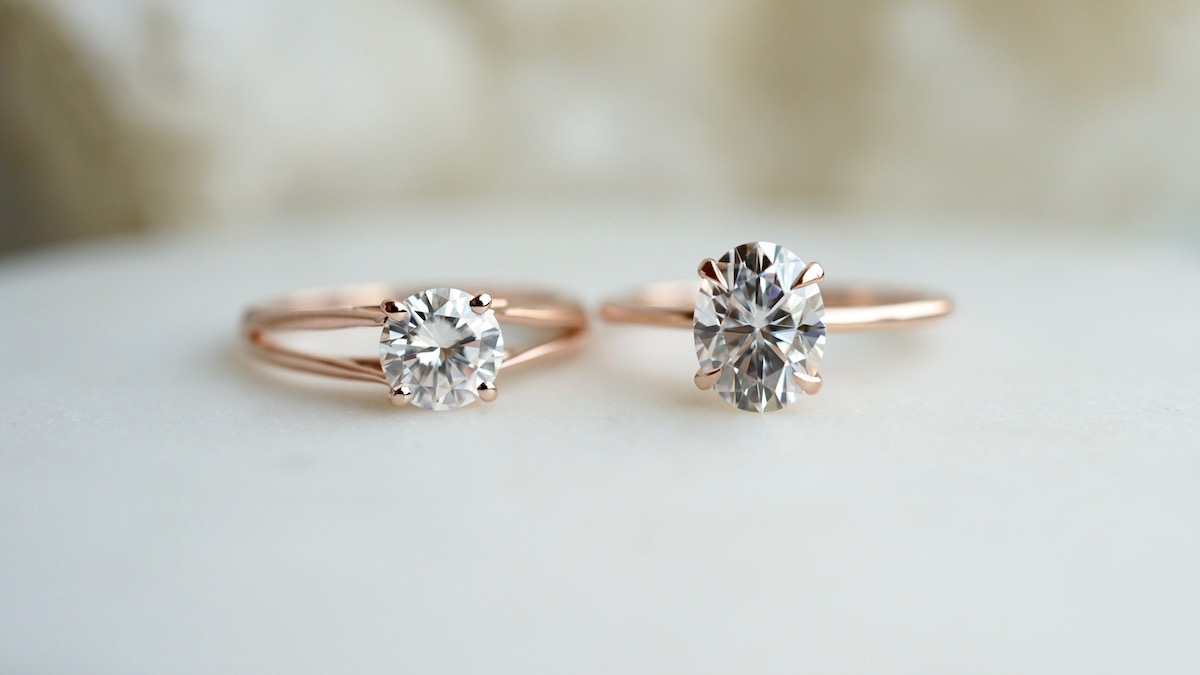 Recent advances in moissanite technology have revolutionized the jewelry industry. Long recognized for its sparkle and fire, moissanite is now being manufactured with enhanced durability, making it a more attractive option than ever before. Through the use of cutting-edge technologies, moissanite has become one of the toughest and most resilient gemstones on the market today.
Thanks to specialized manufacturing processes that create near-perfect stones, jewelry designers can rest easy knowing their creations will stand up to everyday wear and tear. Moissanites' ability to resist scratches and scuffs also make it an ideal choice for those looking for a piece they can cherish forever without fear of damage or discoloration over time. The advancements made in recent years ensure this beloved stone will continue to shine brightly far into the future.
Conclusion
In conclusion, Moissanite is a remarkable gemstone with a long and fascinating history. With the advancement of modern technology, it has become more accessible than ever before. Its unique properties make it an ideal choice for jewelry makers looking to create something truly special.
As one of the best-kept secrets of the jeweler's craft, Moissanite offers endless possibilities in terms of design and color combinations allowing customers to find exactly what they are looking for. The future looks bright for this incredible gemstone as even more possibilities open up in its creation and use.