Choosing an engagement ring is a big decision that requires thoughtful consideration. The perfect engagement ring should reflect your style, personality, and budget. One of the most important aspects to consider when selecting an engagement ring is the stone.
With so many options available it can be difficult to narrow down which type of stone will look best on your finger for years to come. From diamonds, sapphires, emeralds and more there are endless possibilities for you to choose from in order to make sure your special day has the perfect symbol of love!
1. Understanding the Different Types of Engagement Rings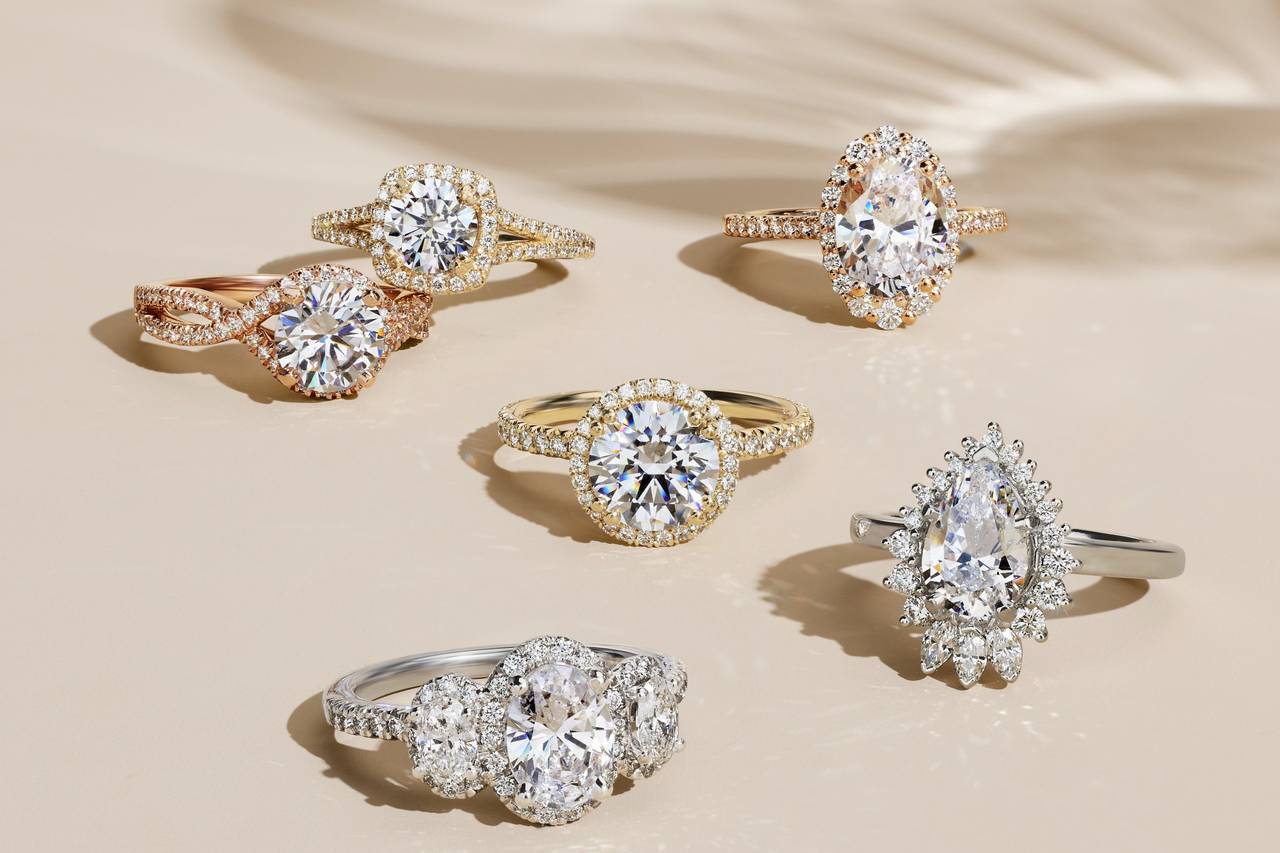 Choosing the perfect engagement ring can be a daunting task, especially when it comes to selecting the right stone. With so many options available, it can be overwhelming to know where to start. In this article, we will explore the different types of engagement rings, helping you understand the options available and find the perfect ring for your big day. Diamond engagement rings: Diamond engagement rings are the classic choice for many couples. They are known for their timeless beauty, durability, and symbolism.
Diamonds are available in a range of shapes, sizes, and cuts, making it easy to find the perfect ring to suit your personal style and budget. Gemstone engagement rings: Gemstone engagement rings are a colorful and unique alternative to diamond rings. From sapphires to rubies, emeralds, and beyond, there are many gemstone options to choose from. Each gemstone has its own meaning and symbolism, allowing you to select a stone that has personal significance to you and your partner.
Moissanite engagement rings: Moissanite engagement rings are a more affordable and sustainable option compared to diamond rings. Moissanite is a lab-created gemstone that has similar physical properties to diamonds, including their hardness and brilliance. They offer a great alternative for those looking for a similar look to diamonds but at a lower cost. Alternative metal engagement rings: Alternative metal engagement rings are a unique and modern choice.
Metals like tungsten, titanium, and stainless steel offer a sleek and durable option for those who want something different than the traditional gold or platinum bands. In summary, understanding the different types of engagement rings can help you find the perfect stone for your big day. Whether you choose a classic diamond ring, a colorful gemstone ring, a sustainable moissanite ring, or a modern alternative metal ring, there are plenty of options to suit your personal style and budget.
2. Finding the Right Metal for Your Ring
When it comes to picking out the best engagement ring for your special day, the metal of your ring is an important factor. Different metals offer a variety of benefits and features that can make or break your rings look. You\'ll want to consider things like durability, price point, color, and overall style when selecting a metal for your engagement ring. Platinum is one of the most popular materials used in rings due to its strength and beautiful white luster.
Gold also has its own unique properties such as warmth and softness that many couples find appealing. Silver is more budget-friendly than platinum or gold but it will require more maintenance over time compared with other options. Whatever you choose, make sure you pick something that reflects who you are as a couple so you can cherish this symbol of love forever!
3. Selecting a Stone to Fit Your Style and Budget
When it comes to selecting the perfect stone for your engagement ring, there are many factors to consider. Finding a stone that fits both your style and budget can be difficult but is well worth the effort. The type of cut and shape of the diamond will determine its size and price as well as how sparkly it is.
Colorless diamonds are more expensive than colored ones, while fancy shapes such as oval or pear-shaped stones may also cost more due to their rarity. Additionally, youll need to decide between natural mined diamonds or lab grown diamonds which offer a similar appearance at a lower cost. Lastly, make sure you select a certified diamond with proper documentation so that you know exactly what youre investing in for years to come!
4. Learning About Cut, Color, Clarity, and Carat Weight
When youre shopping for a Moissanite engagement rings, its important to learn about cut, color, clarity and carat weight. Cut refers to the shape of the diamond as well as its proportions; these influence how much light is reflected by a stone. Color ranges from D (colorless) to Z (light yellow); higher grades reflect more sparkle in the diamond.
Clarity describes flaws within a gemstone such as blemishes or inclusions; this affects its price point but not necessarily its beauty. Finally, carat weight measures size—the heavier the stone, the bigger it appears and therefore more expensive it becomes. Understanding these four characteristics will help you select an engagement ring that perfectly reflects your love story!
5. Choosing the Perfect Setting for Your Engagement Ring
Selecting the perfect setting for your engagement ring is an exciting part of planning your big day. It's important to take into account all of the different factors, including cost, style and comfort when choosing a setting that will be worn every day. There are many types of settings available in various metals such as platinum, gold, or silver.
You may also want to consider choosing a unique stone set that includes diamond accents or colored gemstones like sapphires or rubies. A solitaire setting can create a classic look while other options like clusters and pave add more sparkle and glamour. When selecting the perfect setting for your engagement ring, it's important to remember that this piece will be with you forever so choose something timeless yet reflective of your personal style.