In the modern world, engagement rings have become an integral part of expressing love and devotion. They are steeped in centuries-old tradition, yet the relevance of this timeless gesture has not diminished with time.
Engagement rings signify commitment and a promise to spend your life together as one – something that will always be relevant no matter what era you live in. While styles may change over time, the sentiment behind them remains the same: a symbol of everlasting love.
As such, engagement ring traditions remain as crucial in today's fast-paced society as they have been throughout history.
Understanding the Significance of Engagement Rings in Today's Society
Today, engagement rings are seen as a symbol of commitment and love. While the tradition has evolved, its importance remains unchanged.
In today's society, couples often exchange rings to celebrate their decision to spend the rest of their lives together. For many people, this is an important milestone that marks the beginning of a new chapter in their relationship.
The significance of an engagement ring goes beyond just being a physical token; it also represents an emotional bond between two individuals who plan to share the rest of their lives. The significance behind exchanging rings can be traced back centuries when wearing one was believed to ward off any evil spirits that could potentially harm either partner or even ruin the relationship.
This belief still holds for some individuals today and serves as a reminder not only of commitment but also of protection for both partners involved in the relationship. Engagement rings have become increasingly popular over recent years due to advancements in technology which allow diamonds and precious metals such as gold or platinum to be crafted into intricate designs that hold immense sentimental value for couples who choose them as symbols of their union.
Moreover, modern manufacturing techniques have enabled more affordable options like cubic zirconia or sterling silver so anyone can afford them without breaking the bank! In conclusion, despite changing trends throughout history, understanding why exchanging engagement rings is important will always remain at the heart of relationships no matter how traditional or modern they may be considered by society's standards today – after all these pieces serve not only practical purposes but also deep-rooted symbolic ones too!
Exploring the Impact of Engagement Ring Tradition on Modern Couples
In today's modern world, engagement rings are no longer required for couples to pledge their love and commitment. Yet, the traditional symbolism associated with an engagement ring still carries relevance in many cultures.
Exploring the impact of this tradition on modern couples can provide valuable insight into how far our society has come in terms of marriage expectations and roles within relationships. One key factor that makes engagement rings so important is their symbolic meaning.
For many individuals, it acts as a reminder of their promise to one another; an exchange of vows that symbolizes true love and everlasting loyalty. Furthermore, giving or receiving an engagement ring also serves as a signifier to family members and friends that two people have entered into a union together.
This act is especially meaningful for those who practice religion or cultural traditions that emphasize the importance of matrimony among couples. The impact of an engagement ring on modern couples is also evident in societal norms surrounding relationships today.
In some cases, there may be pressure from families or communities for men to give women diamonds when proposing marriage; while this isn't necessarily expected across all cultures, it does appear more often than not due to ingrained views about what constitutes traditional values regarding courtship rituals between partners. Additionally, by exchanging rings during engagements, both parties signify their willingness to enter into a serious relationship together – something which would likely make them feel more committed towards one another long-term.
Ultimately, though times may have changed since ancient customs regarding wedding ceremonies first began, the sentiment behind offering someone an engagement ring remains strong even now. As such, understanding how this tradition continues to influence contemporary partnerships can help us better appreciate why certain types of marriages remain popular despite shifting social attitudes towards nuptials throughout history.
The Meaning and Value Behind Wearing an Engagement Ring in 2021
In 2021, the meaning and value behind wearing an engagement ring is still relevant in the modern world. As a symbol of love, commitment, and trust between two people who are planning to get married, it has been an integral part of wedding traditions for centuries.
Today's couples may be more progressive when it comes to their choices in rings or how they choose to express their devotion towards each other but they still find that exchanging a token of love during their engagement ceremony carries great significance. An engagement ring can be seen as a way to honor one another, celebrate the relationship that you share and sold, and solidify your bond before making vows on your wedding day. Though there have been some changes over time regarding what kind of materials should be used or what type of style would suit both partners best; ultimately, choosing an engagement ring is often based on personal preference and budget constraints.
Most importantly though it should represent something special about the couple's story – whether that means selecting a classic diamond solitaire or opting for something more unique like colored gemstones set into antique gold bands – its purpose remains unchanged: To symbolize eternal devotion between two individuals who are devoting themselves to each other forever. Engagement rings do not just carry sentimental value but also economic importance as well with families investing significant sums into them depending on regional customs and family wealth status.
In many cultures around the world gifting jewelry at weddings is considered auspicious which further adds substance to this age-old tradition – even if those gifts take different forms now than traditionally prescribed by society such as tokens purchased from ethical sources rather than mined stones or diamonds traded through less reputable channels etc. Whatever shape these trinkets may take today however; the intention behind them remains largely unchanged: To signify mutual respect and admiration between two people who plan on spending eternity together regardless of whatever external challenges life throws at them.
Reassessing Traditional Ideas Around Engagement Rings for a New Generation
As a new generation of couples looks to mark their engagement, the traditional ideas around engagement rings are being reassessed. In an age where items like diamonds and gold have become less important, couples are looking for unique ways to symbolize the connection they share.
Couples today value personalized tokens that express their style and reflect their commitment to each other. From alternative materials like wood or glass to custom design elements such as meaningful engravings, there is no limit when it comes to expressing one's love with an engagement ring in the modern world. While some may view this shift away from conventional symbols of courtship as a cause for concern, others embrace it as an opportunity for a more creative approach to celebrating relationships.
Regardless of how one chooses to commemorate this momentous occasion, what remains clear is that the relevance of the engagement ring tradition continues in our ever-evolving society.
Conclusion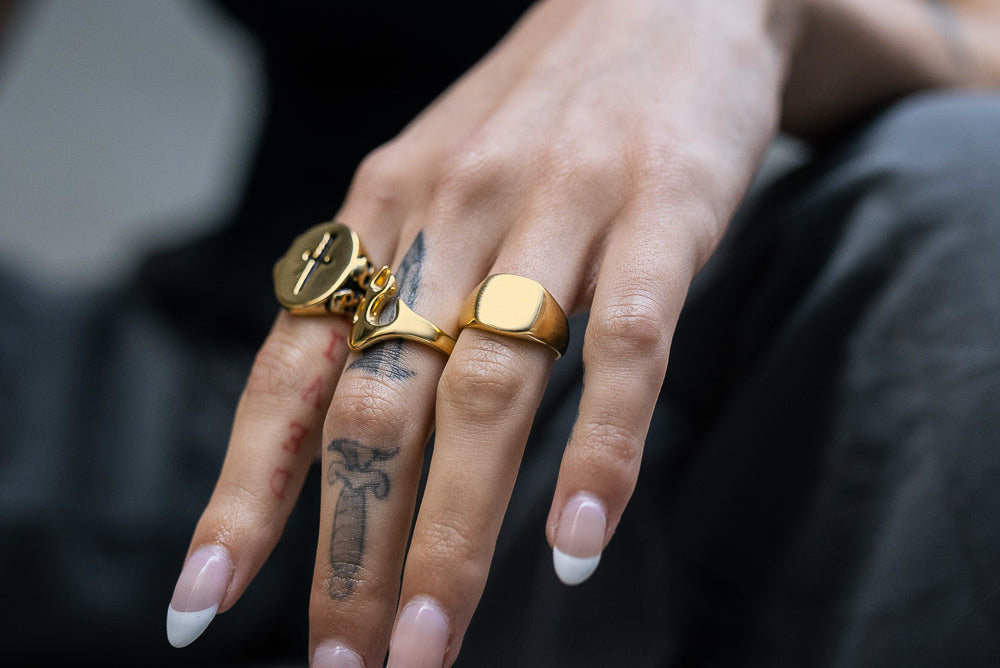 In conclusion, the engagement ring tradition is still relevant in the modern world. Engagement rings are a timeless symbol of love and commitment that transcends time and culture.
Today couples have more freedom to choose rings that reflect their style and preferences while honoring this long-standing custom. Whether it's a classic diamond solitaire or something unique like an eternity band, the important thing is that both partners feel represented by their chosen engagement ring.